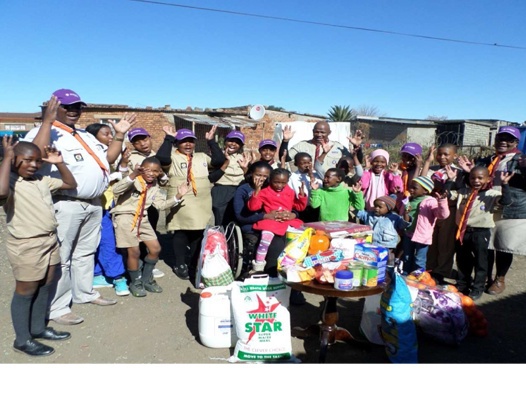 The 5th St Peter's scouts is a very active group of young scouts under the capable leadership of Group Scouter Diseko Lechoano.
Based in Rockland, Bloemfontein and operating from St. Peter's Anglican Church, they are massively impacting their society, changing it for the better.

They truly uphold their mottos: "A Scout's duty is to be useful and to help others"; "Be prepared"; and "Do your Best". They have a duty to God, to others, and to themselves.

The Scouts consist of 44 children (boys and girls) ranging from 5yrs to 16yrs old, all actively participating in their various programmes and activities.


All their programmes are educational and developmental, aimed at building the youth spiritually, mentally and physically. They are encouraged to do a good turn to somebody every day and to render service to their community and ensure that they have a positive impact in the lives of the individuals that they come across.

Religion forms an important part of their foundation and is their motive for visiting and helping needy people in their community by distributing groceries and gifts. They also attend leadership courses, and take part in activities like watching the sun rise, hiking, photography, performance arts, bush survival skills, first aid, tying and using knots, learning about water safety, canoeing, bike riding, camping and cooking.


The Scouts giving a helping hand by giving groceries to the community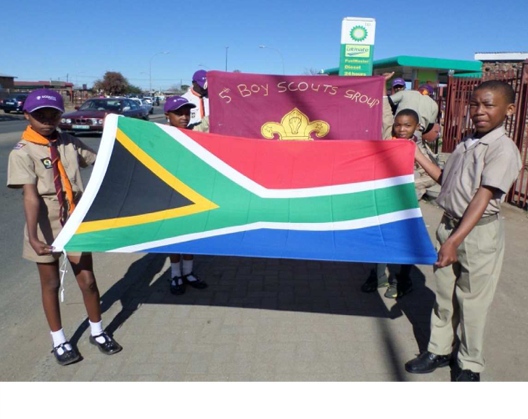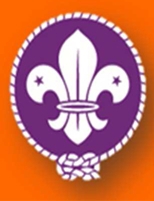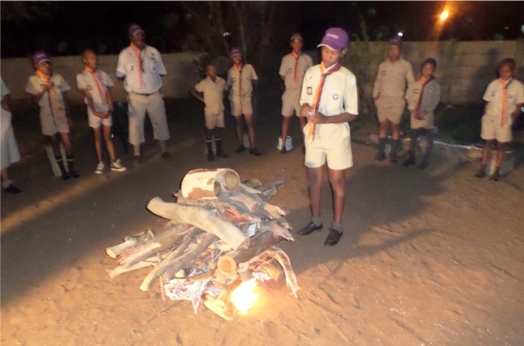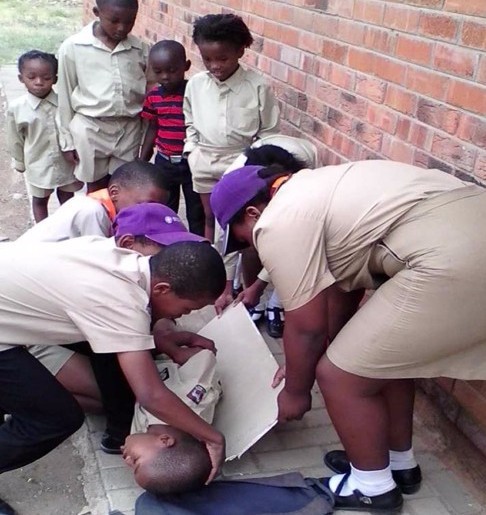 Activity: Learning First-Aid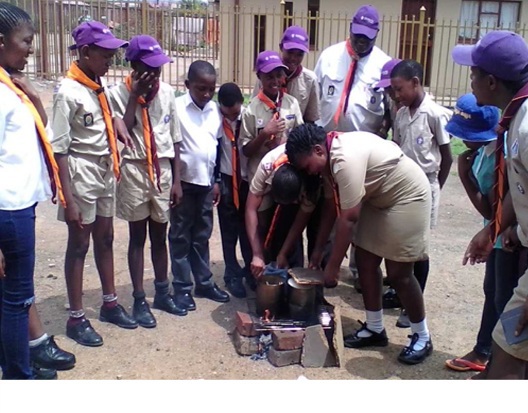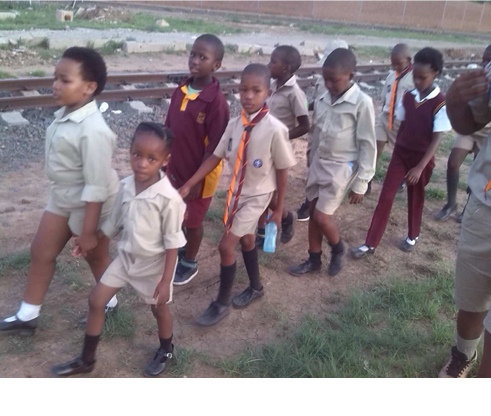 Activity: Fire safety and cooking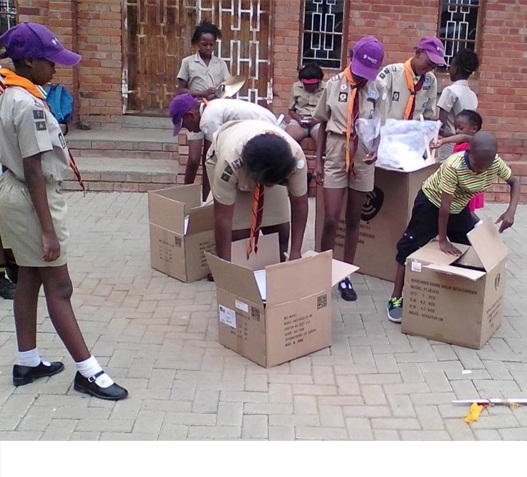 The Scouts also have a marching band, but due to financial difficulties, they were in need of some instruments. They wrote to Proud Partners, requesting help in that area.

Proud Partners gladly responded with a donation of R10 000 which enabled them to buy the much needed equipment. The kids were overjoyed at their new instruments and are putting it to good use.

Here's a thank you letter accompanied by photos that they sent to Proud Partners:

THANK YOU PROUD PARTNERS
We really like to express our sincere gratitude to Proud Partners for ensuring that the dreams of 5Th St. Peters Scouts Group is realised after a huge donation you have made to us. We have being dreaming of owning Parade Musical Instruments for some time now. Operating from a tied budget and financial constraints we could not procure anything that we needed so dearly.

When we told the kids the GOOD news about the sponsorship from Proud Partners it was on Friday 01 April 2016 they could not believe us and they told us to stop playing April fool with them. I mean we tried to convince them and they still maintained that we are playing April fool and we were forced to opened the drums and showed them their brand new Parade Musical Instruments and they could not believe it and they started going berserk, running around screaming, jumping and crying. It was too emotional for them because they needed that instruments and I can say it came at the right moment.

Like we promised we have managed to buy brand new Parade Musical Instruments. The instruments that we managed to buy are as follows:-
1 X Bass drum (With mallets & straps)
3 X Snare drums (With STICKS & Straps)
2 X Marching symbols
1 X Marching mace (Marching Stick)

THANK YOU VERY MUCH
ISABEL VERWEY & PROUD PARNERS

The kids open the boxes themselves and excitement was written all over their faces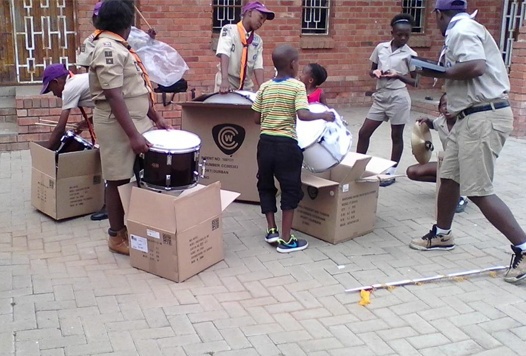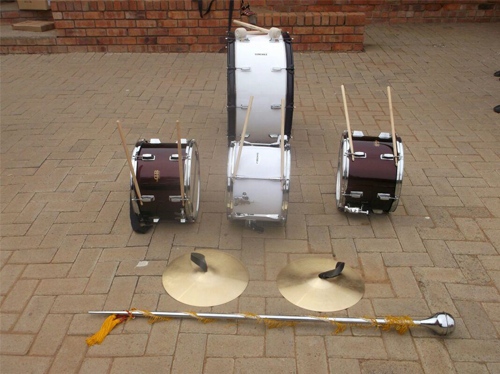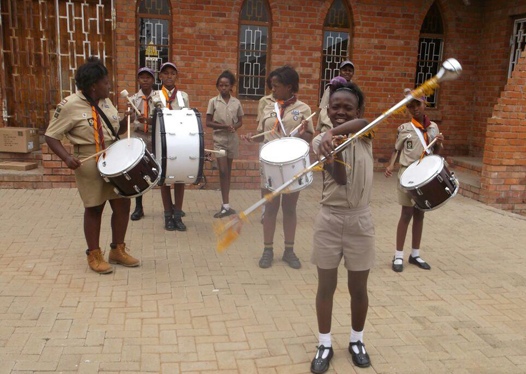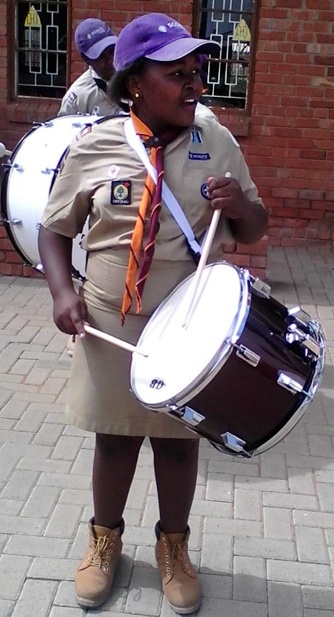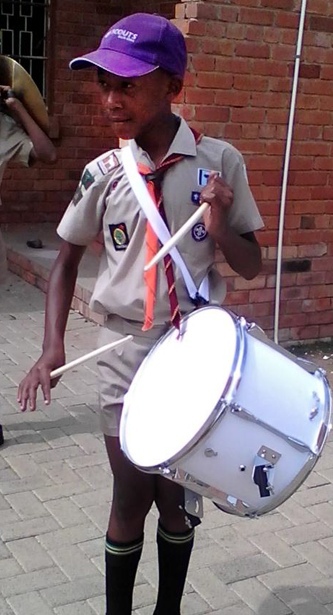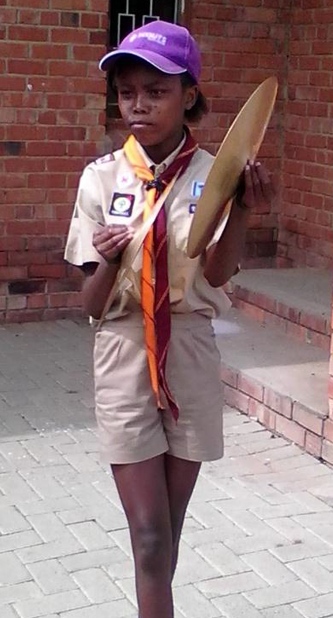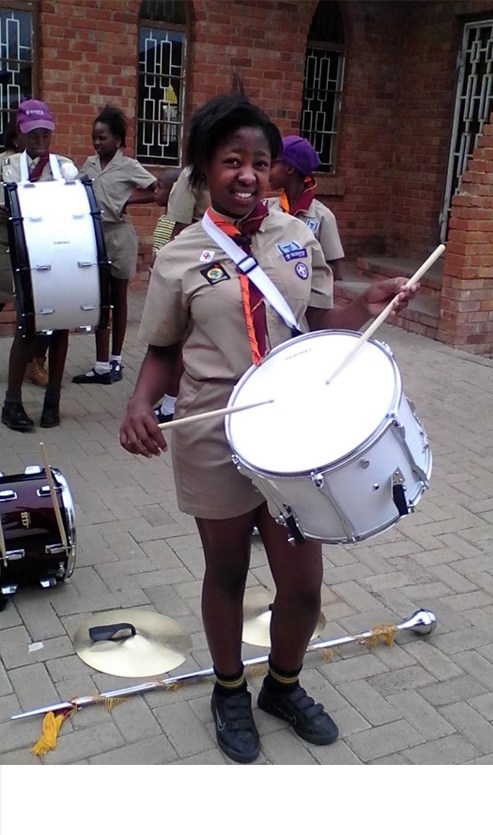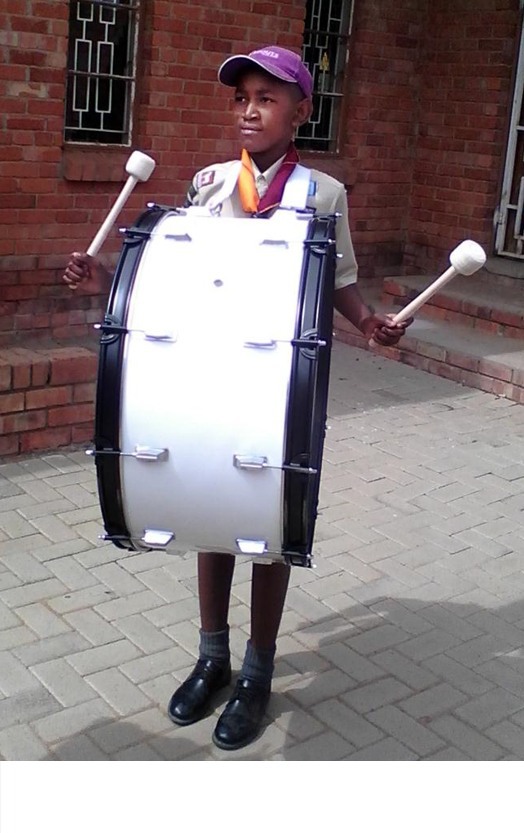 Assistant Patrol Leader. Olebogeng Seitheisho says "We are very humbled.
We thank Proud Partners for showing kindness and making our dreams come true. We thank you for the Parade Musical Instruments that we desperately needed.
Patrol Leader. Lerato Nare says "We like to thank Proud Partners for
the BIG, VERY BIG sponsorship; we now have the
Parade Musical Instruments that we have being dreaming of having".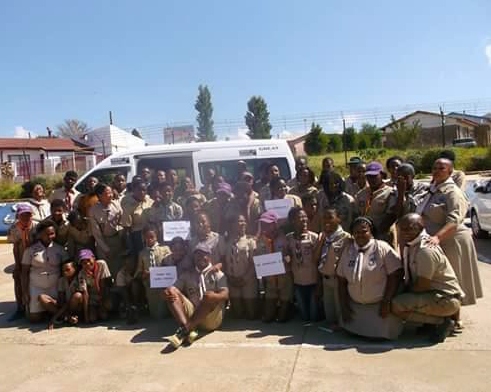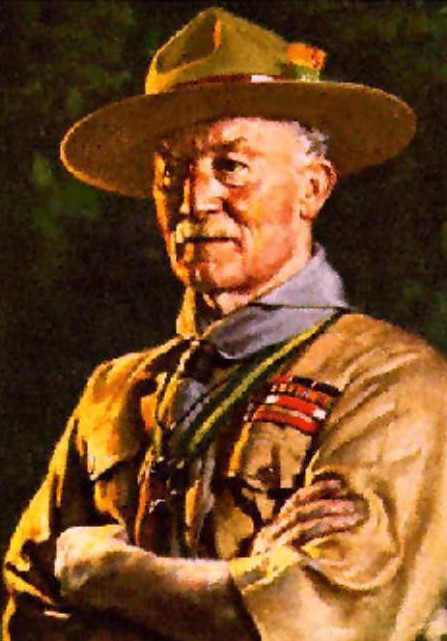 Scouting was started in 1907 by Lord Robert Baden-Powell. His vision was to create a better world. Scouting combines adventure with solid values that inspire you to leave the world a little better than you found it. B-P developed the Scout Promise and Law that Scouts still live by today.

Robert Baden Powell was stationed in South Africa during the Siege of Mafikeng. At this time he wrote a training manual called Aids to Scouting. On his return to the UK from South Africa in 1903, it had become a best-seller, and was being used by teachers and youth organizations. In 1907 B-P held a trail Scout camp on Brownsea Island. R. Wroughton, T. Evanslombe, G. Rodney and H. Emley were the youngsters who lead their patrols. Over eight days they the Scouts learnt various Scout skills. Based on the success of this camp, B-P wrote 'Scouting for Boys'. This was the spark that started the global spread of Scouting which has now grown into the world's biggest youth movement.

Less than a year after the Brownsea Island camp, scouting started in South Africa. Boys in the Cape and the Transvaal read B-P's book Scouting for Boys and were very eager to start a Troop of their own. The first meetings were held in 1908, and the first South African Scout Troops were born, being the oldest Troops outside of the UK. Today, some of them are still active such as 1st Claremont in the Western Cape. 1st Kengray BK in Gauteng's history also stretches back to 1st Belgravia, founded in 1908.

The first Jamboree in South Africa was held in 1936. B-P was present to observe how Scouting was spreading to youth across the country.

Due to the political climate in South Africa, four Scout Movements established themselves. In 1977 they united into one integrated organisation free for all, regardless of race or religion.

In 2000 the South African Scout Movement opened its doors to girls too, making the Movement open to all genders.

From 2010 to 2013 the Scouting Association of South Africa reviewed its structures, communication tools and programs in order to evolve and adapt to the needs of our members and modern day society. RevIt came into effect and the organisation changed its name to SCOUTS South Africa.​