Artscape Wellington Youth Band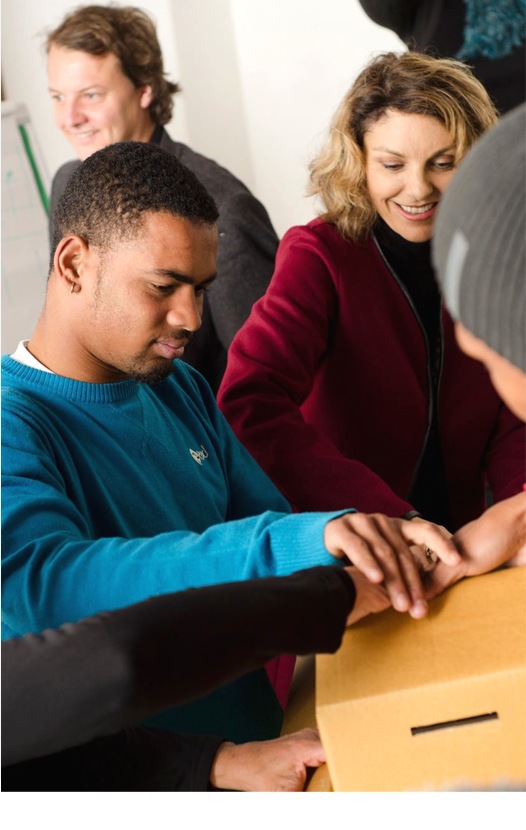 Marlene le Roux: Director: Audience Development & Education of Artscape teamed up with renowned jazz musician Ian Smith to further the talents of aspiring jazz musicians in the Wellington area.

As a result of Ian's involvement, the Artscape Wellington Youth Band was launched in April 2012 and consists of about 30 young people between the ages of 12 and 24. Practice sessions are held in Wellington every Saturday morning.

One of the main challenges has been the lack of instruments. Most of the band members do not own instruments and have to borrow them from Cape Minstrels groups. The instruments were generally in a bad condition and the band members were unable to practice as they have to return the instruments after each Saturday morning session.

Despite these difficulties, the Artscape Wellington Youth Band, under Ian's Smith's direction, has gone from strength to strength. From not being able to read music a year ago, the band members have developed an extensive repertoire. They performed at the 2013 Woordfees in Stellenbosch which is where the founder of Proud Partners, Isabel Verwey, was enthralled by their performance and decided to help them obtain their own instruments.

With the help of Global Music and Yamaha, Proud Partners was able to donate a brand new saxophone, a trombone and two trumpets to the band. The presentation took place during one of their Saturday sessions in Wellington and it was a joyous occasion!

Later that year, they performed at the glittering Consular Ball hosted annually by the Cape Town Consular Corps and their foot tapping music thoroughly entertained the diplomats and their esteemed guests. Their performance was such a success that it was decided there and then to make the band part of the Ball's charity auction. After some lively bidding by various countries, the highest bid came from the Portuguese table and the band performed at one of their functions during in 2014. More about the Consular Ball here.

Proud Partners will continue to support the Artscape Wellington Youth Band and wishes them the success they deserve!

Here's a letter of thanks from Marlene:

Dear Isabel

Please accept my sincerest thanks and gratitude to you and your team at Proud Partners for making the donation of instruments to the Wellington Youth Band.

I know you were very impressed when you heard them play at the Woordfees earlier this year. Thank you so much for responding to our appeal for support with instruments.
The instruments will help them improve their technical ability and their confidence to play before a live audience.

Thank you also for creating opportunities for the band to perform on 19 October 2013. We can assure you that they will once again entertain and inspire you. You have made a huge difference in the lives of these young people.

Could you also pass our thanks on to you colleagues at Yamaha for their support in making all of this a reality.

With thanks,

Marlene le Roux
Director: Audience Development & Education


Click here for a video clip of the band:


Isabel giving a helpful hand in opening the new instuments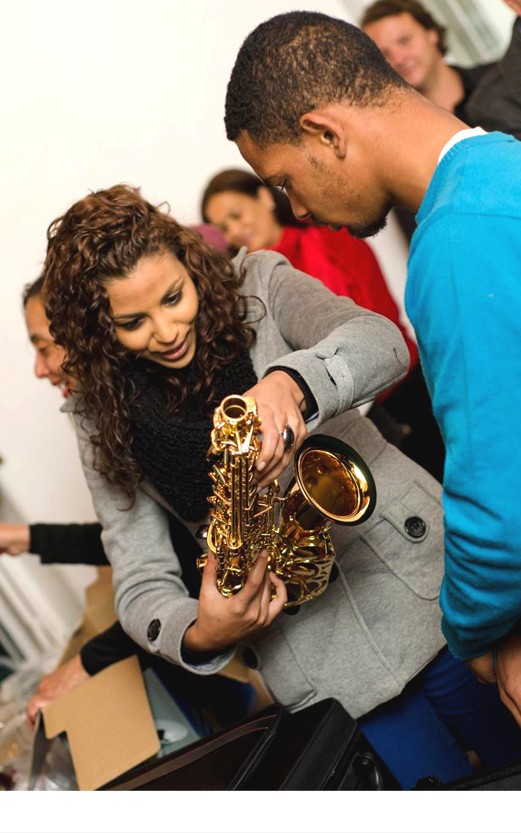 The band are presented with their new instruments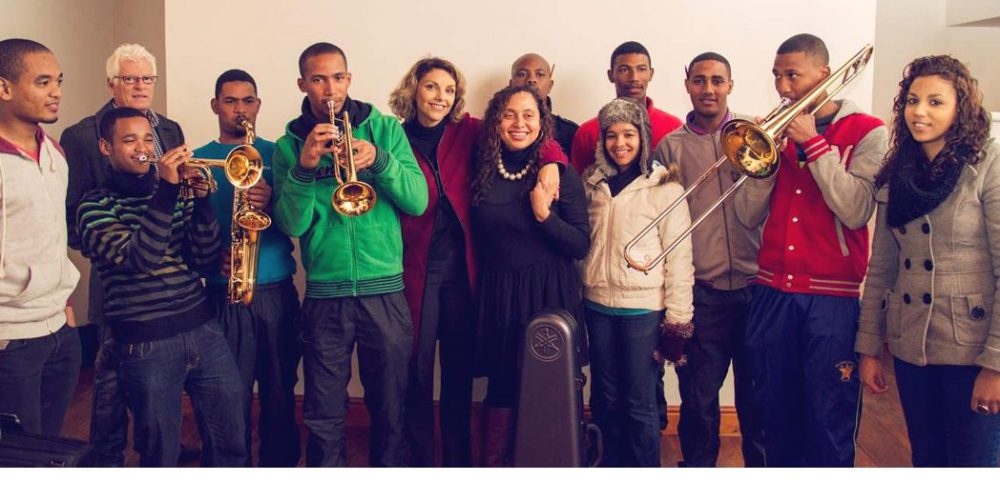 Ian Smith, Marlene Le Roux and Proud Partners founder Isabel Verwey with the band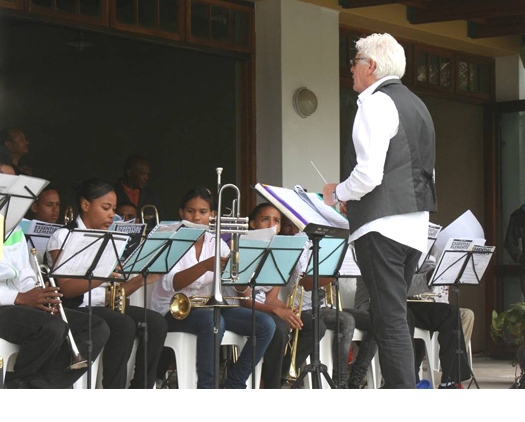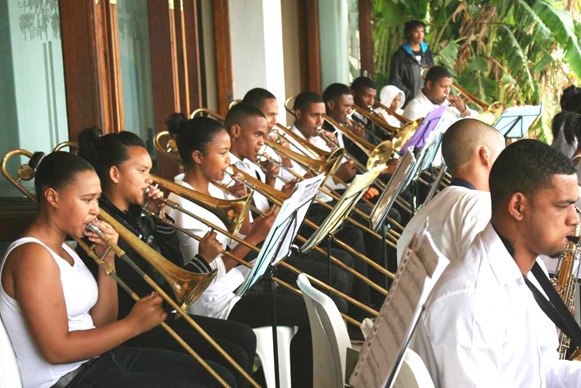 Ian Smith conducting the band
Never one to shy away from lending a helping hand, well known personality Elsabe Daneel also stepped in, and with the help of Proud Partners, presented the band with instruments, making it an occasion to remember.